Hope FRAMED PRINT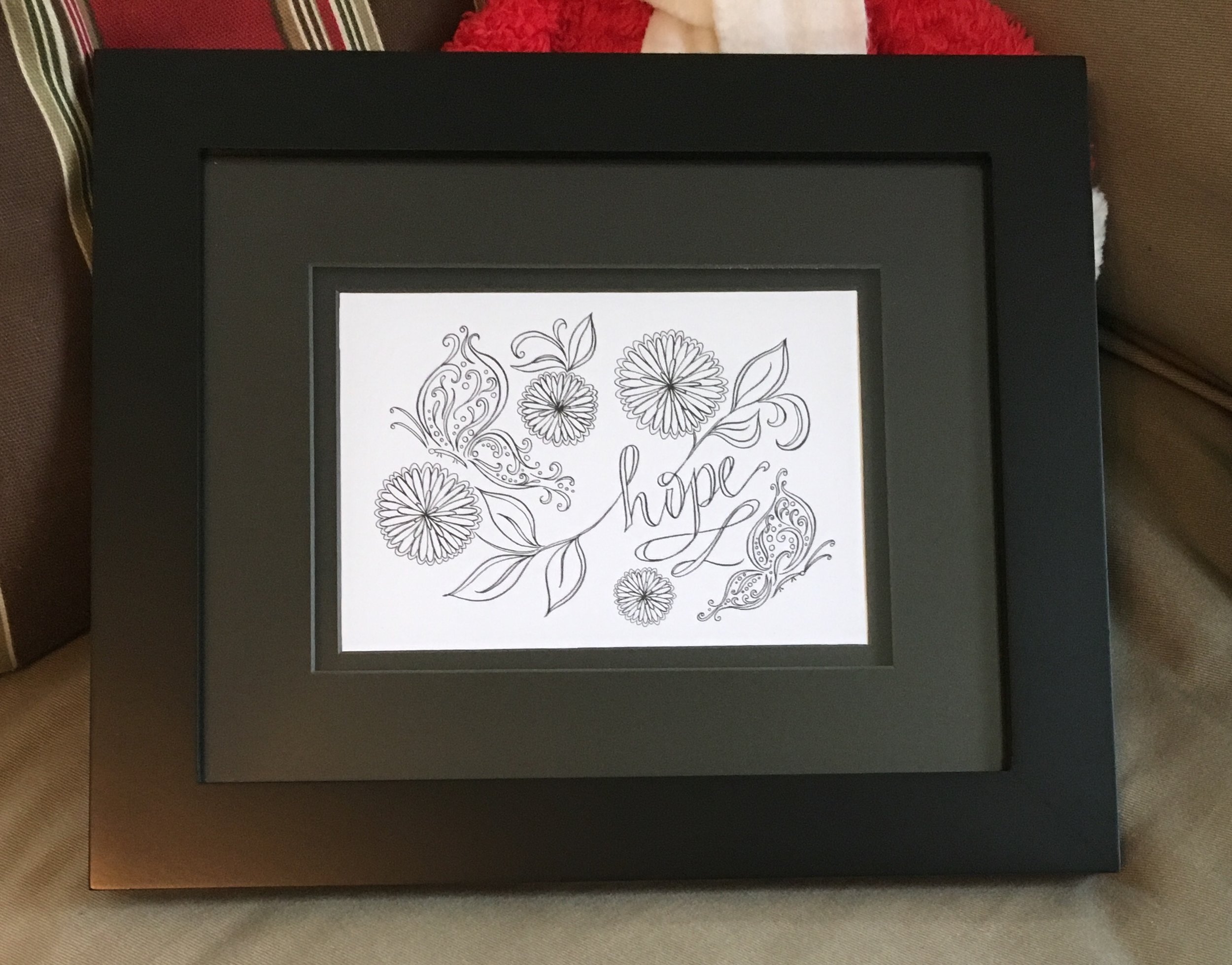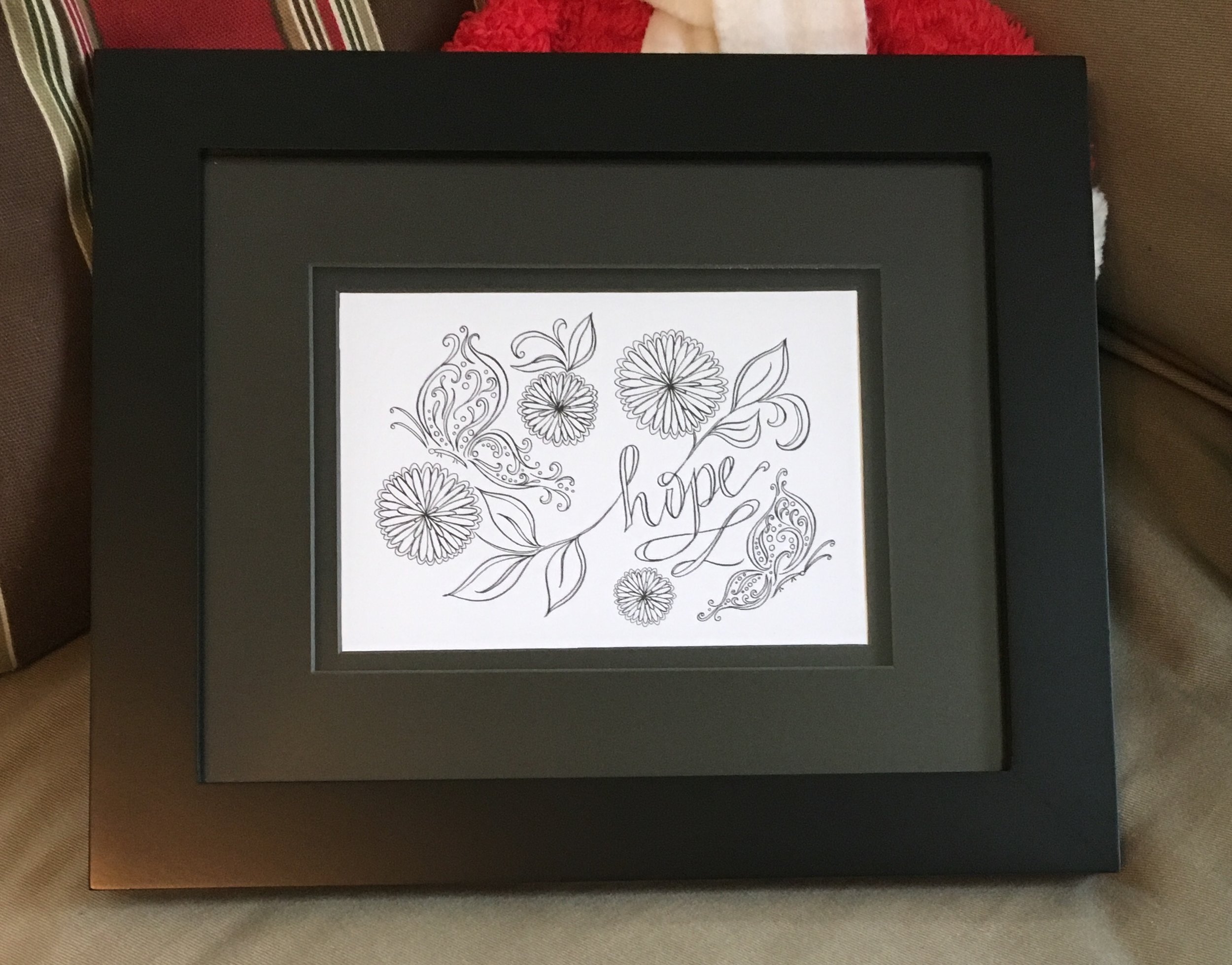 Hope FRAMED PRINT
Encourage someone's heart with this orginial "hope" framed print. Featuring butterflies and flowers, this piece of art can also be colored with colored pencils. The beautiful black frame has a double mat. Frame dimensions: 10" by 12" Frame opening dimensions 4.25" by 6.25"
Purchasing Options: Colored framed print: $35
Black & White framed print: $25 (this is colorable)
Black & White print only: $5 (no frame included)
LOCAL PICK UP ONLY unless otherwise arranged before purchase.